Reeve Connect will be shut down on October 31, 2021, while we reimagine and refresh our community forum.
Thank you for making Reeve Connect a place where all people living with paralysis come to share their stories, tips, and engage in lively discussions. Stay connected with Reeve as we explore new community platforms and bring you an updated site that will be easier to navigate and accessible for all people living with paralysis. You can follow the Reeve Foundation on social media and sign up for our newsletter to receive the latest news on our initiatives and programs.
Read more
Helpful (But Also Cool) Gift Ideas For Quadriplegics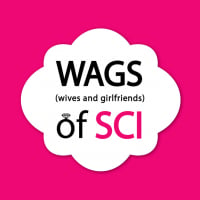 WAGSofSCI
Moderator
Posts: 379
Moderator
Hello Everyone! Brooke here

With the holidays just around the corner I thought it would be cool to make a list of ideas for gifts for Quads. If you're a quad and reading this, what would YOU want someone to gift you if you could have anything? If you're a family member of a quad, what have you purchased them (or want to purchase them) that is COOL but also makes their life easier?

Lets do a collaborative list for ALL budgets, large and small.

Ill start:

- Apple Watch (5th Gen). Does not require your phone with you at all times and has the "raise to speak" function meaning no more asking for "Hey Siri" to use voice commands and text.

- Noise Cancelling Wireless Headphones - no cords to have in the way when listening to music or watching shows!

- An iPad and stylus - an essential for any quad with no hand use. No typing required.

- A gift card for a tailoring service - every quad should have a tailor to help their shirts and pants fit well!

- Comfy light shoes that are stylish - my husband loves merino All Birds

- Warm and stylish Toques and gloves

- Waterproof anything!

Any further ideas?
Your WAGS of SCI
(Elena and Brooke)
Comments