Reeve en Español
Comunidad de información y apoyo para las personas que viven con parálisis y sus cuidadores en español.
Cortisol and Quad Belly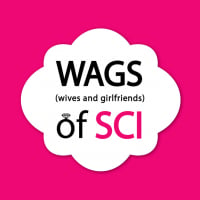 WAGSofSCI
Moderator
Posts: 379
Moderator
Hello all! Happy New Year to all of you!
I wanted to do a post about Cortisol (the Stress Hormone) and relate it to Quad Belly and swelling in the abdomen that is not ALL muscle inactivity. We have personally learned from various health practitioners over the years that this could be due to a rise in Cortisol, the stress hormone, that is stored in the abdomen after times of stress or extreme life changes that cause stress. No wonder a lot of quads have a belly! Becoming a quad is something that is extremely stressful on the body and mind, how could you not have higher levels of cortisol?
Usually when you have a quad belly you can tell if its just muscle relaxation and atrophy OR if its that plus a layer of swelling. Sometimes people look at their quad belly and think it is all fat, or loss of muscle, and don't understand that this could be an accumulation of this hormone in order to "protect" the body from further stress or trauma. Studies on rats and primates have shown that a decrease in stress has decreased their belly fat and swelling significantly and scientists are beginning to better understand the relation to hormones and your body. 
Does anyone have experience in reducing stress or a stressful mindset and find that their belly decreases? 
Would love to hear about your insights and personal experiences with this!
Cheers
- Brooke 
Your WAGS of SCI
(Elena and Brooke)