Reeve en Español
Comunidad de información y apoyo para las personas que viven con parálisis y sus cuidadores en español.
COVID-19 Concerns
Post your questions or concerns about COVID-19 on Reeve Connect for our Information Specialists and experts to address
here
.
Using FMLA to attend IEP meetings
stephanie426
Moderator
Posts: 60
Moderator
Hi Everyone, 
As parents with disabilities, some of us have kids who also have disabilities who have IEPs in school.  Getting time off of work to attend these meetings can be difficult, especially on top of all the other time off we need to take care of kids and ourselves.  In the U.S. parents have the right to use FMLA time in order to attend their child's IEP meeting.  
Here's a video that explains who can use FMLA and how: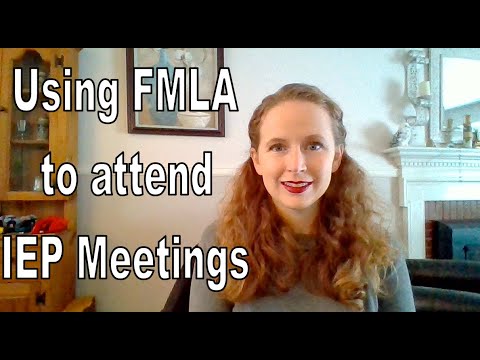 Categories
58

Announcements

788

Reeve Categories

60

Relationships

42

Relationships Topics