Reeve Connect will be shut down on October 31, 2021, while we reimagine and refresh our community forum.
Thank you for making Reeve Connect a place where all people living with paralysis come to share their stories, tips, and engage in lively discussions. Stay connected with Reeve as we explore new community platforms and bring you an updated site that will be easier to navigate and accessible for all people living with paralysis. You can follow the Reeve Foundation on social media and sign up for our newsletter to receive the latest news on our initiatives and programs.
Read more
Reeve Summit 2020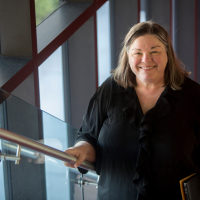 AskNurseLinda
Moderator, Information Specialist
Posts: 170
Information Specialist
Join me at the Reeve Summit 2020, an inaugural conference from the Reeve Foundation, to spark conversations, collaboration, and connections across individuals living with paralysis. The schedule is packed with riveting sessions and keynote speakers. Reserve your spot today! See you there. #ReeveSummit  Washington DC I February 26-28 I Christopherreeve.org/ReeveSummit. Hope to meet you there. Nurse Linda

I'm online in this community every Wednesday from 8-9 PM ET to answer your SCI and paralysis related questions.

Leave a comment any time below. Let's get the discussion going!

Nurse Linda

Register for my next webchat! Sign up here!