Reeve Summit 2021: Where Care, Cure and Community Connect | Virtual Conference | April 27-29, 2021
Register now!
Reeve en Español
Comunidad de información y apoyo para las personas que viven con parálisis y sus cuidadores en español.
Spouses Being Paid for Care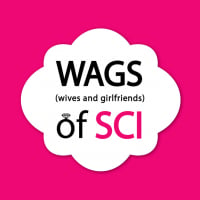 WAGSofSCI
Moderator
Posts: 379
Moderator
Hello! This topic is very hot in our community of caregivers who are also wives/girlfriends to their partners. 
Our question is about being paid as a caregiver for your spouse. There are policies at most insurance companies- government as well as - that state you cannot hire a spouse if you are hiring home care yourself. You CAN however hire friends and family without issues. 
We are wondering what the issue with this is? If your spouse is qualified to provide care, and has the experience required (ticks all the boxes), wouldn't this be grounds for a human rights violation? 
Shouldn't you have the right to choose the best care? And if that Care is done by your spouse or partner, shouldn't that be the enough? 
Let us know your thoughts. 
Your WAGS of SCI
(Elena and Brooke)