Reeve en Español
Comunidad de información y apoyo para las personas que viven con parálisis y sus cuidadores en español.
COVID-19 Vaccine Survey
Please take this short survey about the COVID-19 vaccine and the paralysis community, which will help us advocate and educate others about the vaccine. This is a voluntary
survey
.
Ab binder or compression under garment that actually works?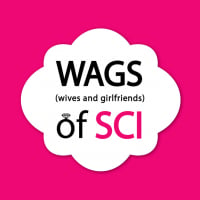 WAGSofSCI
Moderator
Posts: 379
Moderator
Hello everyone 
we are hoping to get some ideas on what sort of compression undergarments, specifically for the abs and upper body, you have used with success. 
We have ordered numerous ones online and they have all been too short in width, or way too big ...or, not tight enough. 
Please comment with your recommendations 

Brooke 
Your WAGS of SCI
(Elena and Brooke)