Reeve en Español
Comunidad de información y apoyo para las personas que viven con parálisis y sus cuidadores en español.
Kitchen Reno must-haves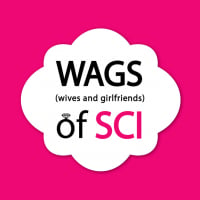 WAGSofSCI
Moderator
Posts: 379
Moderator
Those who have accessible kitchens or those who have renovated recently- What are your kitchen Reno MUST DOs? 
What big items could you not live without?

let us know! 
Brooke
Your WAGS of SCI
(Elena and Brooke)
Comments