Reeve en Español
Comunidad de información y apoyo para las personas que viven con parálisis y sus cuidadores en español.
Accessible Travel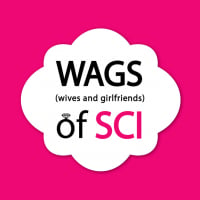 WAGSofSCI
Moderator
Posts: 379
Moderator
What are some of the best travelling tips YOU could give to someone who is starting off their new life travelling?
Do you have any great or even bad travel stories? 
We are still brand new to travelling, and have only gone on one out of province trip since my partners accident, and it wasn't very far. We went across country to PEI when we were only a year into our injury and the biggest adjustment was seeing a small isl chair coming down the ramp, renting a care, and staying in hotels that claimed to be fully accessible.
Also, my partner got sea food poisoning while we were away, which made for an interesting nights sleep or lack there of. I guess we forgot that if one must get sea sick, it sort of had to be in a bucket on his lap. This IS all a huge learning experience for us still and we are 4 years into this life. 
Would love to hear some of your best and worst travel stories. Somehow it makes our lives feel less isolating to know that other's have experienced similarities or have some really great advice for our future ventures. 
Thanks so much for reading and look forward to reading your responses. 
Elena 
WAGS of SCI
Your WAGS of SCI
(Elena and Brooke)
Comments