Reeve Connect will be shut down on October 31, 2021, while we reimagine and refresh our community forum.
Thank you for making Reeve Connect a place where all people living with paralysis come to share their stories, tips, and engage in lively discussions. Stay connected with Reeve as we explore new community platforms and bring you an updated site that will be easier to navigate and accessible for all people living with paralysis. You can follow the Reeve Foundation on social media and sign up for our newsletter to receive the latest news on our initiatives and programs.
Read more
Going to the DENTIST in your wheelchair!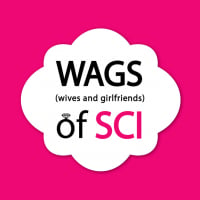 WAGSofSCI
Moderator
Posts: 379
Moderator
Hey everyone,
Let's talk health...more so dental health. 
How many of us/ you avoid going into the dentist for yearly teeth cleanings and other oral care because;
a) you cannot get into the tiny offices
b) you cannot transfer
c) they are not set up properly to create a smooth experience, etc
Recently, Spinal Cord Injury B.C posted this great article regarding a new and innovative dental office experience. Check it out below.  
What do you think?
Elena 
WAGS of SCI
Dr. David Burdett has just made going to the dentist so much better! His wheelchair accessible dental chair requires no transfers and is the first of it's kind in BC! Show Dr. Burdett some love by liking or commenting and hopefully other BC dentists will follow his lead! https://sci-bc.ca/accessible-dentist/
Your WAGS of SCI
(Elena and Brooke)
Comments