Reeve en Español
Comunidad de información y apoyo para las personas que viven con parálisis y sus cuidadores en español.
COVID-19 Vaccine Survey
Please take this short survey about the COVID-19 vaccine and the paralysis community, which will help us advocate and educate others about the vaccine. This is a voluntary
survey
.
Shower Bombs!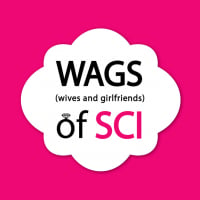 WAGSofSCI
Moderator
Posts: 379
Moderator
Hey all! My husband found something he really loves to use during his showers now! They're called Shower Bombs and they create a steam room experience at home! We are always looking for ways to make the shower and morning routine less "medical" and these help with that! The Eucalyptus is naturally anti-viral, helps clear the lungs and cleans the air so it's actually beneficial. We put one in the base of the shower and get it wet to create the steam. 
I hope this can help someone out! 
Brooke
Your WAGS of SCI
(Elena and Brooke)