Reeve en Español
Comunidad de información y apoyo para las personas que viven con parálisis y sus cuidadores en español.
COVID-19 Concerns
Post your questions or concerns about COVID-19 on Reeve Connect for our Information Specialists and experts to address
here
.
What do you enjoy most about life?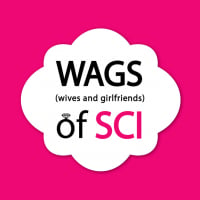 WAGSofSCI
Moderator
Posts: 384
Moderator
That's it. 
What makes you happy?

What makes you enjoy life, living and being alive?

Comment bellow!!

Elena 
WAGs of SCI 
Your WAGS of SCI
(Elena and Brooke)
Categories
58

Announcements

788

Reeve Categories

60

Relationships

42

Relationships Topics