Reeve en Español
Comunidad de información y apoyo para las personas que viven con parálisis y sus cuidadores en español.
Things To Do While Quarantined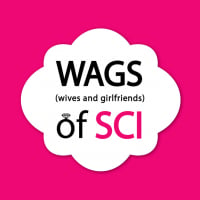 WAGSofSCI
Moderator
Posts: 379
Moderator
Hello Everyone
We hope everyone is staying safe and healthy during this troubling time.
We wanted to post something light and helpful during this time when most of us are self quarantined... what else is there to do while at home? Im sure most of us have watched everything on our Netflix watch list by now so here are some other creative wheelchair friendly ideas to do alone or in a couple while at home:
- learn a new language: there are so many apps and programs available now online! Try something new, now is the perfect time to learn that language you've always wanted to learn!
- organize and clean: if you're a lower level injury or a caregiver/WAG of SCI, now is the time for those DIY cleaning and organizing project you've been putting off! 
- Feng Shui your entire home! Google this to get the details
its fun and creates a better space for everyone!
- Download Masterclass and get learning! So much information available on this app, all in video form with a course for everyone!
- get good at an online game or learn Poker!
- read a new and hot book that has been on your list. Most books are available for download onto your device now.
- document and journal your experience 
- document and journal your LIFE experience OR write that book you've always wanted to write on your journey!!! With all the self publishing and website tools available now, the sky is the limit and people want to hear your story!
What other ideas do you guys have for keeping busy while at home?
-Brooke
WAGS of SCI
Your WAGS of SCI
(Elena and Brooke)
Comments