Reeve Connect will be shut down on October 31, 2021, while we reimagine and refresh our community forum.
Thank you for making Reeve Connect a place where all people living with paralysis come to share their stories, tips, and engage in lively discussions. Stay connected with Reeve as we explore new community platforms and bring you an updated site that will be easier to navigate and accessible for all people living with paralysis. You can follow the Reeve Foundation on social media and sign up for our newsletter to receive the latest news on our initiatives and programs.
Read more
Your Top Wheelchair Friendly Travel Destinations For Couples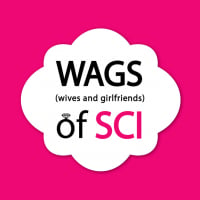 WAGSofSCI
Moderator
Posts: 379
Moderator
We all want to know - What are your absolute favourite Wheelchair Friendly destinations?

Travelling as a couple with a spinal cord injury can be so tough, especially when you're trying to have a romantic getaway with your partner. Headaches are NOT welcome.. travel is hard enough with a chair and all the extra baggage that comes with it. Not to mention ignorance from airport staff, and any unforeseen things that may happen (we all have been there) getting from A to B.  

We are looking for places that take the stress off. Somewhere where you have had a GREAT experience with accommodation, hospitality, amenities, restaurants, car rentals.. etc. Somewhere where the stress is kept to a minimal and you can relax. 

Comment with your favourite destinations now! Please be as specific as possible and include any relevant companies or hotels that stood out as exemplary! 

Your WAGS of SCI
(Elena and Brooke)
Comments