Reeve en Español
Comunidad de información y apoyo para las personas que viven con parálisis y sus cuidadores en español.
COVID-19 Concerns
Post your questions or concerns about COVID-19 on Reeve Connect for our Information Specialists and experts to address
here
.
Holistic Nutrition After SCI (For You And Him)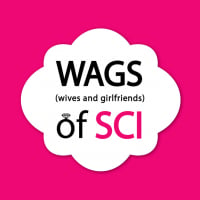 WAGSofSCI
Moderator
Posts: 384
Moderator
Hey All!
On our Instagram, We did a live video a while ago with Jasmine Rose, the official WAGS of SCI Holistic Nutritionist. In the video we talked about her top tips for health and wellness after a spinal cord injury, from a Holistic Health perspective. We asked her YOUR questions and she gave us so much valuable info on how food and nutrients can heal. 
We wanted to share the PDF she made for our community AFTER the video was made with a summary of all the questions that were discussed and her answers. 
We have attached it to this discussion thread for your enjoyment and education! Feel free to share
Your WAGS of SCI
(Elena and Brooke)
Categories
58

Announcements

788

Reeve Categories

60

Relationships

42

Relationships Topics