Reeve en Español
Comunidad de información y apoyo para las personas que viven con parálisis y sus cuidadores en español.
Sepsis and COVID-19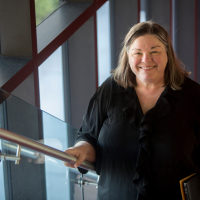 AskNurseLinda
Moderator, Information Specialist
Posts: 152
Information Specialist
Thank you everyone for staying in place, practicing hand hygiene and wearing masks to reduce the spread of COVID-19.  We are still in the midst of the virus so keep your course. Now, is not the time to stop. More research is being conducted which provides increased information about treatments and vaccines. 
It is time to review symptoms of sepsis which can develop quickly from any type of infection including COVID-19. A lot of the symptoms of individuals who have COVID-19 who have ICU care have these symptoms. It is good information to have on hand. Sepsis wallet cards are available for both adults and children in many languages at this site:
https://www.christopherreeve.org/living-with-paralysis/free-resources-and-downloads/wallet-cards
Nurse Linda
I'm online in this community every Wednesday from 8-9 PM ET to answer your SCI and paralysis related questions.

Leave a comment any time below. Let's get the discussion going!

Nurse Linda

Register for my next webchat! Sign up here!