Reeve en Español
Comunidad de información y apoyo para las personas que viven con parálisis y sus cuidadores en español.
Your Advice For New WAGS of SCI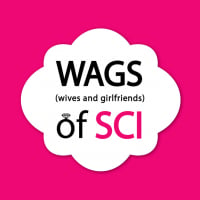 WAGSofSCI
Moderator
Posts: 379
Moderator
Hey Ladies

We wanted to open up the discussion to this important forum area about mental health. We all know how much this injury effects our partners AND us on a daily (hourly sometimes) basis mentally and emotionally - and how we never feel like we can talk about it without feeling guilty. We both know that when our partners were injured, we put our feelings aside because we felt like they weren't valid.. after all, he was the injured one, not us. But after while of shoving our feelings under the rug in order to stay "strong" we felt that our feelings came out in other ways. Sickness, stress, hopelessness, with no one to talk to. We felt like we were prisoners of our own minds because there wasn't anyone available to us in Rehab to speak with about our feelings and needs - the focus was only on him. 

We want to change feelings around this and support our sisters feelings as valid. As a caregiver and partner, we are just as much impacted by this injury as he is - our lives change as well but in very different ways.

Our first question for this group is:

If you had any advice for a NEW WAG of SCI, someone who is just starting out in this life and needs support, what would you tell her?
Your WAGS of SCI
(Elena and Brooke)
Comments