Reeve en Español
Comunidad de información y apoyo para las personas que viven con parálisis y sus cuidadores en español.
AMX0035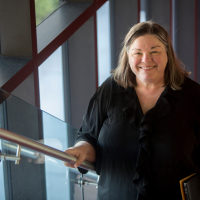 AskNurseLinda
Moderator, Information Specialist
Posts: 162
Information Specialist
Today, a drug trial for ALS, AMX0035, has been demonstrating positive results in treatment. AMX0035 is  a combination of two drugs, sodium phenylbutyrate and taurursodiol. The phase II trial has been so successful that it may be released for treatment of ALS before going to Phase III testing. The exemption can be obtained at the end of a Phase II trial with excellent results and with the idea that are few other treatment options for an extremely serious disease. It is sort of a loop hole in testing for when there is not many options in a disease treatment. 
Not only is this great news for those with ALS but for everyone with neurological injury. In fact, the drug is thought to be helpful in individuals with the following diagnoses: 
Amyotrophic Lateral Sclerosis
Motor Neuron Disease
Neuromuscular Diseases
Neurodegenerative Diseases
Spinal Cord Diseases
TDP-43 Proteinopathies
Nervous System Diseases
Central Nervous System Diseases
AMX0035 is thought to reduce neuronal death and neural inflammation. As with many neurological treatment discoveries, what helps one diagnosis, helps other neurological diagnosis. This could be a significant breakthrough for many individuals.
More information about clinical trials of this treatment can be found here: 
https://clinicaltrials.gov/ct2/show/NCT03127514
The press release is here: 
https://www.businesswire.com/news/home/20200902005945/en/Amylyx-Pharmaceuticals-Announces-New-England-Journal-Medicine
Nurse Linda
I'm online in this community every Wednesday from 8-9 PM ET to answer your SCI and paralysis related questions.

Leave a comment any time below. Let's get the discussion going!

Nurse Linda

Register for my next webchat! Sign up here!