Reeve Connect will be shut down on October 31, 2021, while we reimagine and refresh our community forum.
Thank you for making Reeve Connect a place where all people living with paralysis come to share their stories, tips, and engage in lively discussions. Stay connected with Reeve as we explore new community platforms and bring you an updated site that will be easier to navigate and accessible for all people living with paralysis. You can follow the Reeve Foundation on social media and sign up for our newsletter to receive the latest news on our initiatives and programs.
Read more
The COVID-19 vaccines are coming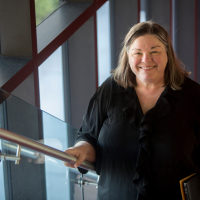 AskNurseLinda
Moderator, Information Specialist
Posts: 170
Information Specialist
Exciting news about two vaccines for COVID-19 are soon to be released. They are both from very reliable companies. Each claims 95% effective as tested in individuals of all ages. No information about testing individuals with SCI, which does not mean they haven't. It just means, I haven't found it so far.

Should you have the option to receive one of the vaccines, discuss thoroughly with your personal healthcare professional. Weigh the risks vs. the benefits for your individual situation. In all healthcare decisions, minimal and large, risks vs. benefits should always be considered for you as an individual.  That should just be a standard for your healthcare.

In the meantime, the virus has mutated which makes it easier to spread and contract. Remain vigilant in your protection: wear a mask if you can (no mask if you have respiratory problems, have issues with hand function or are under the age of 2 years), wash your hands for 20 seconds often, keep social distance of six feet or more, avoid crowds, shelter in place. These behaviors are critical.

This will be a difficult time of year with the many holidays and festivities but we can make it through! Be careful at every turn. You are important to your family and friends and to me. Nurse Linda
I'm online in this community every Wednesday from 8-9 PM ET to answer your SCI and paralysis related questions.

Leave a comment any time below. Let's get the discussion going!

Nurse Linda

Register for my next webchat! Sign up here!