Reeve en Español
Comunidad de información y apoyo para las personas que viven con parálisis y sus cuidadores en español.
Serrapeptase Enzyme For Nerve Pain!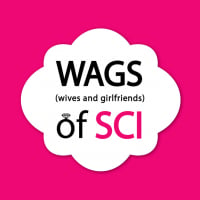 WAGSofSCI
Moderator
Posts: 379
Moderator
Hey Everyone
We wanted to give you a little insight into something we have found works incredibly well for Neuropathic Nerve Pain that is 100% natural (and actually works)
Serrapeptase (120,000 IU Strength): Serrapeptase is an enzyme that is described by WebMD as "
a chemical taken from the silkworm. It is a commonly used supplement in Japan and Europe. In the U.S., serrapeptase is classified as a dietary supplement. Serrapeptase is used for painful conditions including back pain, osteoarthritis, rheumatoid arthritis, osteoporosis, fibromyalgia, carpel tunnel syndrome, migraine headache, and tension headache. It is also used for conditions that involve pain and swelling (inflammation) including sinusitis, laryngitis, sore throat, ear infections, swelling after surgery, swelling of a vein with the formation of a blood clot (thrombophlebitis), and inflammatory bowel disease(IBD) including ulcerative colitis and Crohn's disease
."
What they DO miss in their description of the product is how WELL it helps to decrease
Nerve Pain
, something incredibly common with patients of
spinal cord injury
. We learned about this little miracle enzyme while my husband was in Rehab from another patient who was using is successfully, and started taking it right away. We have found that if Evan takes 1-2 in the morning of the 120,000 strength kind (on an empty stomach) and 1-2 at night, his nerve pain in his shoulder is kept at bay. He literally doesn't have any nerve pain when taking these little miracles. If he misses a dose, he notices right away and then takes 1-3 depending on the severity of pain coming back. All his prescription pain killers have been replaced and he is 100% Pharma drug free. You can buy them online on
Amazon
or in good health food/supplement stores. I have also seen them at Whole Foods from time to time, although they mostly carry the reduced strengths of it. Let us know if you buy them and how they work for you!
- Brooke (WAGS of SCI)
*Consult your healthcare team before trying any new supplements and use with the advice of your healthcare team to be safe! Results may vary according to your body and injury
Your WAGS of SCI
(Elena and Brooke)
Comments