Reeve en Español
Comunidad de información y apoyo para las personas que viven con parálisis y sus cuidadores en español.
Clothes that fit good and feel good
Brandilane1
Member
Posts: 20
✭
If you've read any of my posts before than you are probably aware that I try to simplify everything I can in my life as a way to preserve time and energy because let's face it....energy is hard to come by for us. So when it comes to my wardrobe, my attitude is the same. About 10 years into my injury I found a pair of pants that I loved. They were cheap (target $15), durable, they're easy to get on/off, they come up high enough that my behind doesn't hang out and wave at the world and they are comfortable. (For those of you big into fashion, you may not like what's coming next). I myself am not that much into fashion but into easy and comfortable. So I purchased 10 pairs of these pants. I already had favorite shirts, tanks, jackets and socks so I stocked up on them too.  All black. Period.  At that point in my life I was a bit fed up with "what I was going to wear today."  Over time I started adding in bright colored sports bras (don't even get me started on real bras) and hats so that maybe people would understand that I do bath daily!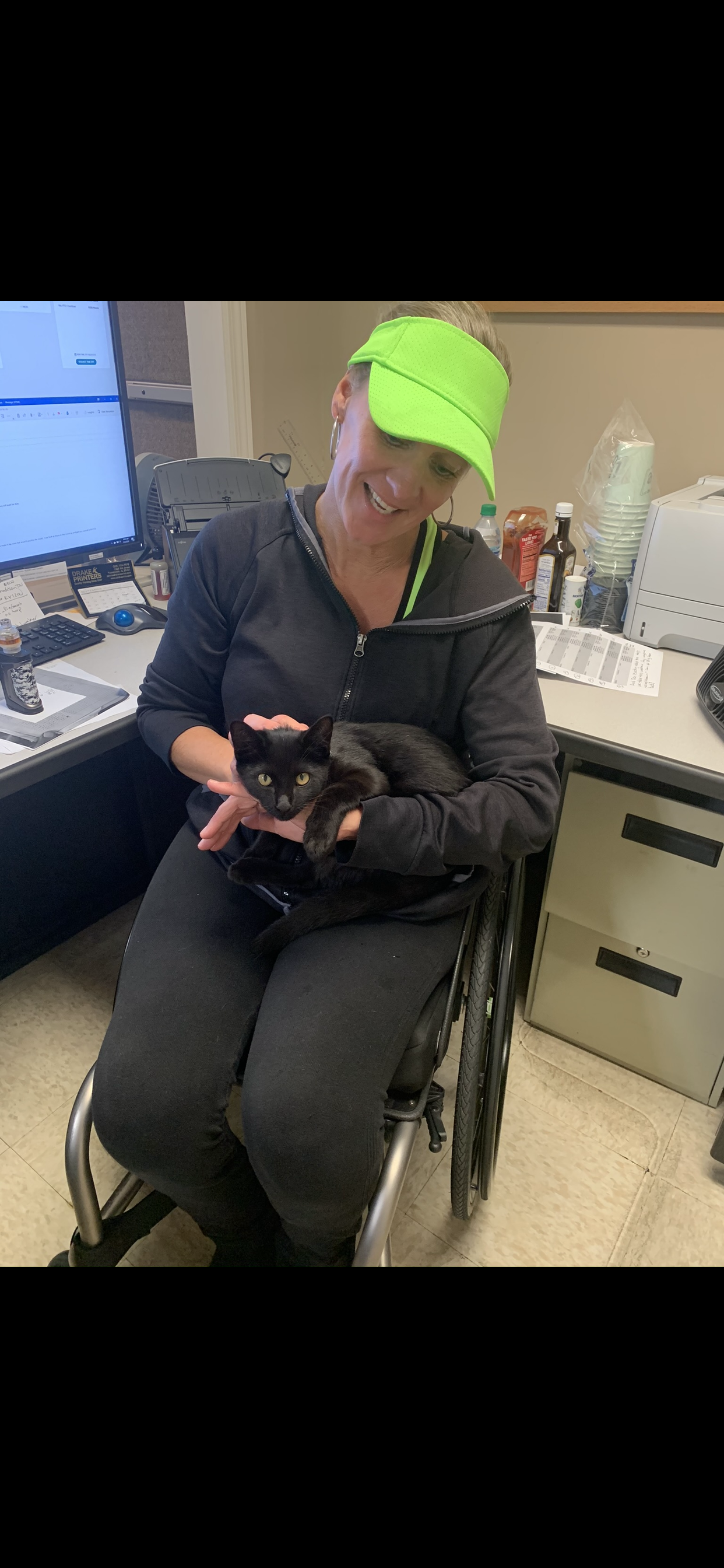 But after making the decision to wear basically the same outfit everyday I noticed a few other unexpected changes happened and I liked them. 
1.  I only have to do 2 loads of laundry once a week. I throw in all my dark clothes in one and all my sheets, blankets and towels in the other. Bam!  Laundry finished. 
2.  If I have an accident and need to change clothes, no one notices. 
3.  There is NO stress around fashion or getting dressed for me anymore. If I need to dress up I simple put on an uncomfortable dress shirt for a little while. 
4.  Wearing all black keeps my body from looking as lopsided as what it really is. 
#keepingitsimple
#easypeasy
Comments