Reeve en Español
Comunidad de información y apoyo para las personas que viven con parálisis y sus cuidadores en español.
The one thing I wish I knew....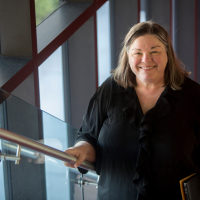 AskNurseLinda
Moderator, Information Specialist
Posts: 158
Information Specialist
The 2021 Reeve Summit is currently happening. I will be doing a session about Reaching Success with Your Bowel Program, tomorrow, 4/29/2021 at 1pm central time. I hope you can join in.
In the meantime, the Summit has made me think, if you have the opportunity to tell someone just one thing about your life, what would that be?  Nurse Linda
I'm online in this community every Wednesday from 8-9 PM ET to answer your SCI and paralysis related questions.

Leave a comment any time below. Let's get the discussion going!

Nurse Linda

Register for my next webchat! Sign up here!