Reeve en Español
Comunidad de información y apoyo para las personas que viven con parálisis y sus cuidadores en español.
COVID-19 Vaccine Survey
Please take this short survey about the COVID-19 vaccine and the paralysis community, which will help us advocate and educate others about the vaccine. This is a voluntary
survey
.
ACCESSIBLE AIR B and B PROPERTIES: Post Your Link Here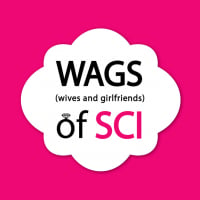 WAGSofSCI
Moderator
Posts: 379
Moderator
Hello All!
We would love to start this as an area for posting ACCESSIBLE Air B and B properties that
you have stayed in
around the world. As you all already know, it is SO challenging to find truly accessible accommodations on Air B and B now. Since Air B and B purchased the disabled travel site "Accommable" in 2017, they promised to take those filters to help disabled travellers find suitable places on their site. Unforuntately, its now a big mess of confusion and incorrect listings. They seem to not vet the properties well enough, and owners like to write their properties as "Accessible" when they aren't. How many of you have filtered "Roll in Shower" and received listings with single stall, glass doored showers with lips on them? ME! We have heard horror stories of couples showing up at properties that do not even have an accessible entrance to the property. When my husband and I were on our Honeymoon in Rome a couple of years ago, we booked a gorgeous Air B and B close to the coliseum that claimed to be accessible. However, when we arrived with all our luggage, there were TWO small lifts to get up to the TINY elevator, and both were not big enough to fit a wheelchair. We had spent weeks conversing with the host to ensure it was all accessible, however, she did not mention the lifts. We were SO scared as we were in a city we had never been to before, with 6 bags and a heavy overhead lift with us. Ultimately, we found a hotel that was AMAZING close by but that was after a few stressful hours of crying and trying to get our money refunded from our host..
We would love to make this feed a working list of property links to places that are truly accessible for us all to see and potentially use. It will be a great resource to everyone on here.
Do you have a special place you have visited and arrived to find everything was suitable to your needs?
PLEASE POST YOUR LINK TO ANY ACCESSIBLE ACCOMMODATIONS THAT YOU HAVE STAYED IN BELOW:
Your WAGS of SCI
(Elena and Brooke)
Comments