Reeve en Español
Comunidad de información y apoyo para las personas que viven con parálisis y sus cuidadores en español.
COVID-19 Concerns
Post your questions or concerns about COVID-19 on Reeve Connect for our Information Specialists and experts to address
here
.
Job Ideas For Quads With Limited Arm/Hand Function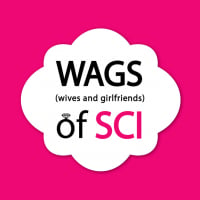 WAGSofSCI
Moderator
Posts: 384
Moderator
Hi All!

We wanted to make a list of some jobs that are great for Quads who have limited use of their hands and arms (if at all)

Has anyone had success working online from home? Would love to hear your ideas and insights from your own experiences or someone you know's experiences. 

Thanks!


Your WAGS of SCI
(Elena and Brooke)
Categories
58

Announcements

789

Reeve Categories

60

Relationships

42

Relationships Topics