Home
›
Newly Paralyzed
›
Home Modification
COVID-19 Concerns
Post your questions or concerns about COVID-19 on Reeve Connect for our Information Specialists and experts to address
here
.
Accessible Design - Q + A with Leanne Lavender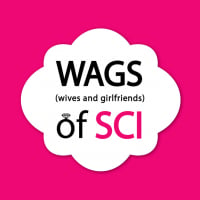 WAGSofSCI
Moderator
Posts: 384
Moderator
Hello all! I am sure most of you have heard of Leanne Lavender (
@lavenderslongshot
on instagram).
She is a prominent figure in the WAGS of SCI community and has a keen interest in Accessible Design/Interior Design for homes. She recently started her own company "Lavender Accessible Design" that helps people renovate and design their spaces to suit a wheelchair, with style! She posts content daily to her 14,000+ followers about her and her husband's home in Indiana 
Here's a photo of her and her husband Derek, and their cute dog Barkus
Leanne is doing an Instagram takeover for WAGS of SCI next week (Wednesday June 26th), and is also appearing in for our next Reeve Instagram takeover on Monday June 24th to talk about all things Accessible Design.
We will be promoting this over our social media channels but we wanted to give all of you first dibs on asking Accessible Design related questions that we can relay to her to answer!
Please comment below with anything and everything Accessible home related and she will answer your questions live on Instagram next week! 
Thank you~
Brooke and Elena 
Your WAGS of SCI
(Elena and Brooke)