Reeve en Español
Comunidad de información y apoyo para las personas que viven con parálisis y sus cuidadores en español.
COVID-19 Vaccine Survey
Please take this short survey about the COVID-19 vaccine and the paralysis community, which will help us advocate and educate others about the vaccine. This is a voluntary
survey
.
Transitioning success: reentering the workforce after disability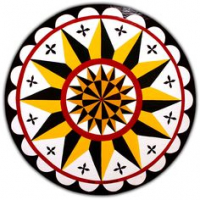 Julie
Administrator
Posts: 17
Reeve Staff
Work not only provides income, health insurance, and other benefits, it is also beneficial to our overall well-being. Opportunities to contribute to a greater cause, interact with others, improve self-esteem, and find greater life satisfaction are common drivers for reentering the workforce. After suffering a spinal cord injury, you may want to transition back into the workforce, but ask yourself questions. How do I start? Where do I find support, training, and vocational rehabilitation services to help obtain and keep a job? Join us as we discuss the many options and support services available to you to help you overcome barriers and find successful employment.
Gain guidance and direction through your initial questions of how and where to reenter the workforce. Feel the confidence to:
Identify the 5 types of employment services available for your job search
Choose an Employment Network or service to fit your needs
Map your strategy for the interview process
Develop a list of tools for your job search
Set your goals for returning to the workforce
Host
: Michael Sanders is the Director of Marketing and Communications for NTI, a non-profit focused on placing Americans with disabilities and disabled Veterans in call center, customer service, and IT help desk jobs that can be done from home.
Comments