Home
›
Newly Paralyzed
›
Transportation
COVID-19 Concerns
Post your questions or concerns about COVID-19 on Reeve Connect for our Information Specialists and experts to address
here
.
***Who gets to PARK in ACCESSIBLE Parking?!***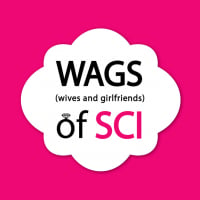 WAGSofSCI
Moderator
Posts: 384
Moderator
Hello everybody!
I have an interesting question for you all regarding parking in accessible parking spots if your partner in a chair stays in the vehicle while you run into the store....
What are your thoughts around this topic? Do you park in accessible parking while your partner waits...or do you park in regular parking even if you have to "run in quickly"
Thanks a bunch!
Your WAGS of SCI
(Elena and Brooke)