Reeve en Español
Comunidad de información y apoyo para las personas que viven con parálisis y sus cuidadores en español.
SEX and Spinal Cord Injury: Your Questions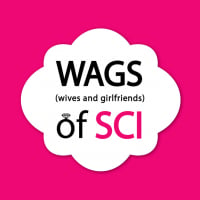 WAGSofSCI
Moderator
Posts: 379
Moderator
Hello Everyone! One of our goals since we started this group is to be as transparent and open about sexual health as we can. It's not discussed enough in our community, and there are so many ideas, tips, resources and advice we have garnered along our personal journeys with WAGS as well as personal. Let's make this topic less taboo!
We are doing 2 Reeve takeovers on Instagram that focus on SCI and Sex (from our perspectives as Quad Wives) on August 26th and September 30th (the last week of SCI awareness month). We have a BUNCH of juicy information about sex that we ourselves have learned over the years and we have also done 2 extensive interviews with the SCI Sexual Health Team at ICORD in Vancouver. We are lucky to have them as resources and have always been open and honest about sharing our experiences and the knowledge we have gained from them. We will be bringing with us some demo "equipment" and some entertainment as well
During our takeovers, we would love to answer YOUR questions anonymously. We already have some great content ready for the takeovers but would love to know some specific questions or topics you want to learn more about.
Please comment below with your questions, and (as always) we will answer them over Instagram anonymously. Nothing is off limits!
Thank you in advance - Brooke and Elena 
Your WAGS of SCI
(Elena and Brooke)
Comments