Reeve Connect will be shut down on October 31, 2021, while we reimagine and refresh our community forum.
Thank you for making Reeve Connect a place where all people living with paralysis come to share their stories, tips, and engage in lively discussions. Stay connected with Reeve as we explore new community platforms and bring you an updated site that will be easier to navigate and accessible for all people living with paralysis. You can follow the Reeve Foundation on social media and sign up for our newsletter to receive the latest news on our initiatives and programs.
Read more
Is it just me, or are Power Chairs getting uglier and less functional for real life?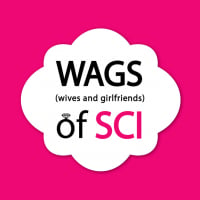 WAGSofSCI
Moderator
Posts: 379
Moderator
Hello All!
My husband is in the process of getting a new power chair after his broke 5 years into injury. He had a matte black Quckie 710 chair and was very happy with the size and functionality of it. It was very minimalist, and he had a lower back rest. The profile was very minimal - and he could fit everywhere. It was mid wheel drive so he could turn on a dime, even in tight spaces
My husband was looking forward to trialling new chairs as he assumed that technology and design of these chairs would have progressed as far as "look" and style in the past 5 years.. he was wrong. 
He began to trial new power chairs 3 weeks ago and were shown the new Permobil M5 and 3, and the Quickie 710 (newest versions). Both have seemed to be bulkier and less streamlined than even 5 years ago. The back rests were less adjustable, and the new Quickie has a "jet pack" looking piece on the back that sticks out like a backpack and is extremely bulky (where all the wires are now placed). the permobiles are extremely wide and very bulky.. they barely fit in the hallways of our apartment.. and they dont fit under ANY normal restaurant table.. he's forced to sit outside the table. The arms of the permobil stick out so wide that It looks like he's sitting on an actual throne, instead of a smaller chair. And yes, we have asked about this and even the experts like the owner of the mobility shop he goes to, as well as his OT, have no solutions as "these are how they come now" is their only reply. They have worked hard to customize them as much as possible, but its not enough. 
It's 15,000 to fix the issue with his old power chair, and insurance is saying they would rather pay for a new chair instead of fixing his old one. 
Hes feeling extremely discouraged as he wants to feel LESS big and bulky when he's out - and he doesnt understand why the design of these chairs is getting larger and larger. The chairs are also getting heavier and heavier!
He always says he wishes Elon Musk would design new chairs to be more new age and lighter, and LOOK better. 

Anyone else have any feedback as to these concerns and issues?

Much appreciated 

Brooke - WAGS of SCI 


Your WAGS of SCI
(Elena and Brooke)
Comments