Reeve en Español
Comunidad de información y apoyo para las personas que viven con parálisis y sus cuidadores en español.
Going to the DENTIST in your wheelchair!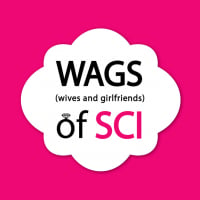 WAGSofSCI
Moderator
Posts: 379
Moderator
Hey everyone,
Let's talk health...more so dental health. 
How many of us/ you avoid going into the dentist for yearly teeth cleanings and other oral care because;
a) you cannot get into the tiny offices
b) you cannot transfer
c) they are not set up properly to create a smooth experience, etc
Recently, Spinal Cord Injury B.C posted this great article regarding a new and innovative dental office experience. Check it out below.  
What do you think?
Elena 
WAGS of SCI
Dr. David Burdett has just made going to the dentist so much better! His wheelchair accessible dental chair requires no transfers and is the first of it's kind in BC! Show Dr. Burdett some love by liking or commenting and hopefully other BC dentists will follow his lead! https://sci-bc.ca/accessible-dentist/
Your WAGS of SCI
(Elena and Brooke)
Comments