Reeve Connect will be shut down on October 31, 2021, while we reimagine and refresh our community forum.
Thank you for making Reeve Connect a place where all people living with paralysis come to share their stories, tips, and engage in lively discussions. Stay connected with Reeve as we explore new community platforms and bring you an updated site that will be easier to navigate and accessible for all people living with paralysis. You can follow the Reeve Foundation on social media and sign up for our newsletter to receive the latest news on our initiatives and programs.
Read more
Spinal cord injury and stroke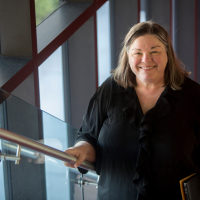 AskNurseLinda
Moderator, Information Specialist
Posts: 170
Information Specialist
People are familiar with the medical disease of stroke. It is also known by its diagnostic name Cerebral Vascular Accident (CVA). What many people do not know is that stroke can occur in the spinal cord as well as in the brain. A person can have a stroke in the spinal cord which can result in a spinal cord injury. In addition, a cause of stroke in the brain can be from a severe episode of autonomic dysreflexia (AD) if you have a spinal cord injury typically above the T6 level. You are at risk of a stroke in the brain if your blood pressure becomes too high during an AD episode.
Stroke in the brain or spinal cord occurs in one of two ways. Either a blood clot or emboli prevents blood from flowing through the brain or spinal cord. Without the constant flow of blood containing oxygen and nutrients, the affected area is denied the life-sustaining substances needed to keep the area beyond the clot viable. The other source of stroke is hemorrhage where a blood vessel bursts allowing blood to flow throughout the tissue causing damage by pressure as well as lack of oxygen and nutrients to the area.
The outcomes of a stroke in the spinal cord are different from a stroke in the brain. When a stroke occurs in the brain, there are usually some cognitive or thinking deficits that can be short or long term. Consequences of a stroke in the brain can include visual, spacial, speaking, swallowing, and thinking issues. A stroke in the brain can lead to functional impairment on one side of the body called hemiplegia. A stroke in the spinal cord can have functional movement and sensory changes at the spinal cord level of the stroke. The result is the same as other spinal cord injuries where messages from the brain cannot travel to and from the brain.
Read more about stroke in the spinal cord.

I'm online in this community every Wednesday from 8-9 PM ET to answer your SCI and paralysis related questions.

Leave a comment any time below. Let's get the discussion going!

Nurse Linda

Register for my next webchat! Sign up here!
Comments