Reeve en Español
Comunidad de información y apoyo para las personas que viven con parálisis y sus cuidadores en español.
Erogenous Zones In The Ear? Say What?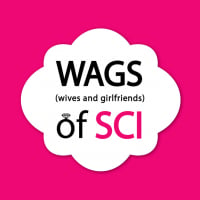 WAGSofSCI
Moderator
Posts: 379
Moderator
If your partner has paralysis, you've probably experimented with touch and sensations in different areas of his body at one point or another. Whether this is sexual or just exploratory, finding areas where there IS unique sensation in someone who is paralyzed can be super exciting for both parties involved. 
I'm sure most of us remember the scene in "The Intouchables" where Driss hires 2 Masseuses to entertain him and his quadriplegic employer Phillipe. After watching this scene my husband and I were curious as to what sensations massaging the ears would produce? 
Turns out, the ear is a MAJOR erogenous pressure point zone. There are certain spots on the ear that when messaged, produce sensations that can flow throughout the entire body. This is because the ear has a massive amount of sensory receptors that respond to touch and pressure. 
According to lelo.com "The choice bit of the ear to focus on would be the outer ridge, where the firm cartilage can be nibbled lightly between kisses. Trace it with the tip of your nose and follow up that sensation with a hot. Wet swipe from your tongue. Add in some heavy breathing and he'll be weak in the knees in no time."
According to women's day "Many men love when their ears are touched," says Amy Levine, sexual health expert, "It's often a forgotten area that can soothe or excite him." Just place your thumb and index finger on the spot where his ear lobe connects to the tissue near his face, she says. "Then, gently pull down and let your fingers slide off so you can start again."
Interesting. 
From my perspective, the great thing about the ear for Paras or Quads is that it is one of the only areas above the level of injury that when you touch them, wont cause spasms or uncomfortable sensations like touching the stomach, chest or legs may post injury. I don't know about everyone but my husband hates having his neck touched (the site of his incision area) as it makes him feel terrible. We decided to play around with ear massaging techniques in various environments, and see how he liked it as it is non threatening. As a couple, we are always looking for unique ways to experiment with touch and sexuality together post injury. 
Have you tried ear massage techniques? Has anyone else experimented with this and had good results? We all want to hear your feedback so comment below 
- Brooke (WAGS of SCI) 
Your WAGS of SCI
(Elena and Brooke)
Comments