Reeve en Español
Comunidad de información y apoyo para las personas que viven con parálisis y sus cuidadores en español.
Your Morning/Evening Care Routine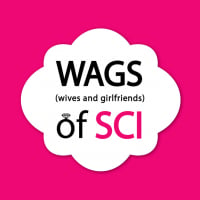 WAGSofSCI
Moderator
Posts: 379
Moderator
We recently had another WAG of SCI message us asking about care routines and what we did/didn't do for our partners. We thought it was an amazing idea for a Reeve Connect community post!
Every couple is different - some use a care-aid/nurse on a daily basis, some do it all themselves, some have partners who don't need any assistance at all with the care aspect but may help out in other ways.
Whatever your routine is, if you have found something that works for you and your partner, we want to hear about it! How do you participate in this life with your partner?
There are many reasons why other WAGS of SCI are interested in learning about what other couples do for their care routines: it could be that they want to learn new tips and techniques they may not know about; maybe they're new to this lifestyle and need more information; they want to relate and find other women who have similar care routines as them; or they may want to just see what other couples do during their daily routines for interest sake. Whatever the reason, we can ALL learn from one another and after all - isn't this the point of Reeve Connect? There are so many women out there with information and resources that can help others out tremendously!
Let us know YOUR care routines!
Comment below with:
- Your partners injury level
- Your morning and evening routine: do you have nursing? What steps do you take to ensure he's properly taken care of as far as bowel routine and bladder? How often does he shower and do you shower him?
- Any tips you have for a faster more efficient morning routine? we all want to know!
- What equipment do you use for your care routines? What could be done better?
Thanks ladies and gents
- Brooke (WAGS of SCI)
Your WAGS of SCI
(Elena and Brooke)
Comments